Since it's listed on various web sites, I guess I can say that I have a Batman novel coming out in June from the swell folks at Titan Books! It's called
The Riddler's Gambit
, and it takes place between
Arkham City
and the forthcoming
Arkham Knight
video game. Here's a not-final cover: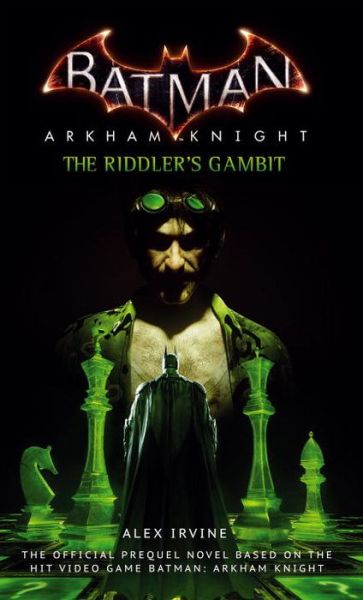 It's been almost ten years since I wrote
Batman: Inferno
(eek), and it was good to get back in touch with Bruce...and cook up some fiendish Riddler plots. Also, don't forget: Once you read
The Riddler's Gambit
, make sure you check out Marv Wolfman's novelization of
Arkham Knight
next.